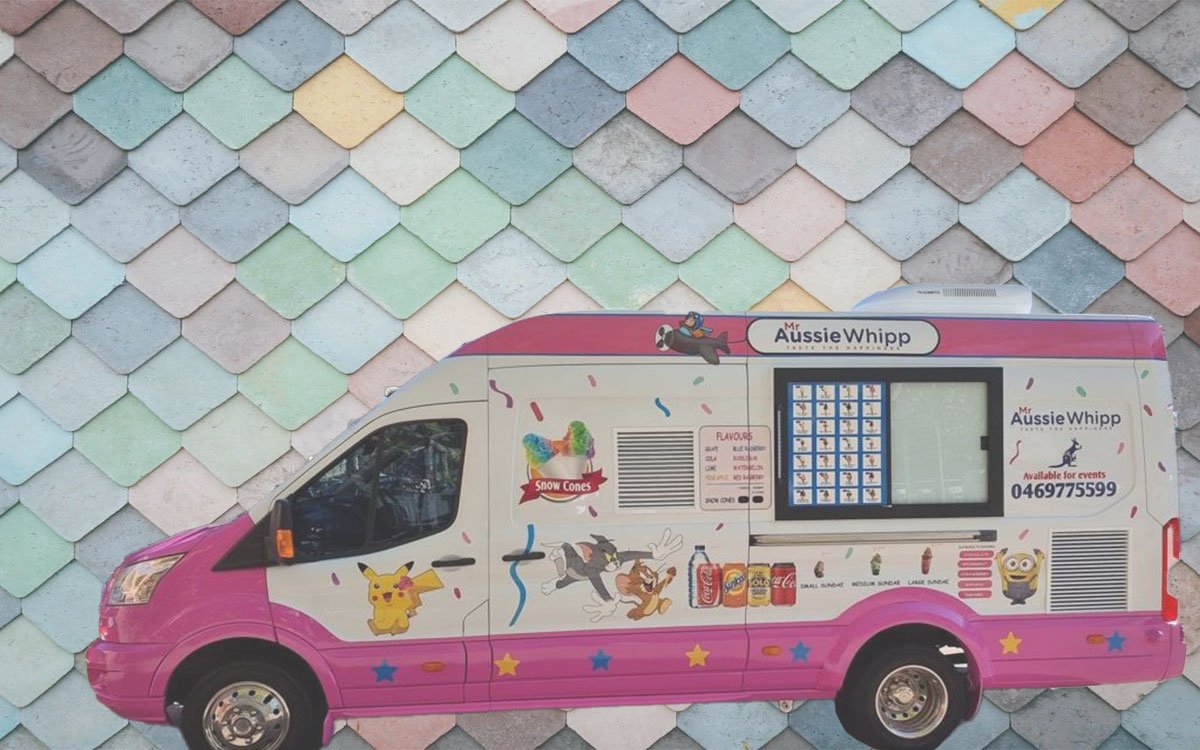 Welcome to


Mr Aussie Whipp

We offer high quality, delicious,"made from scratch" Ice-creams! See our menu for more information.
We offer Catering
We offer catering services for any kind of event! Contact us to make an order
We offer Catering
Be it a party at home or office or a corporate event, Aussie Whipp will be there to liven up your party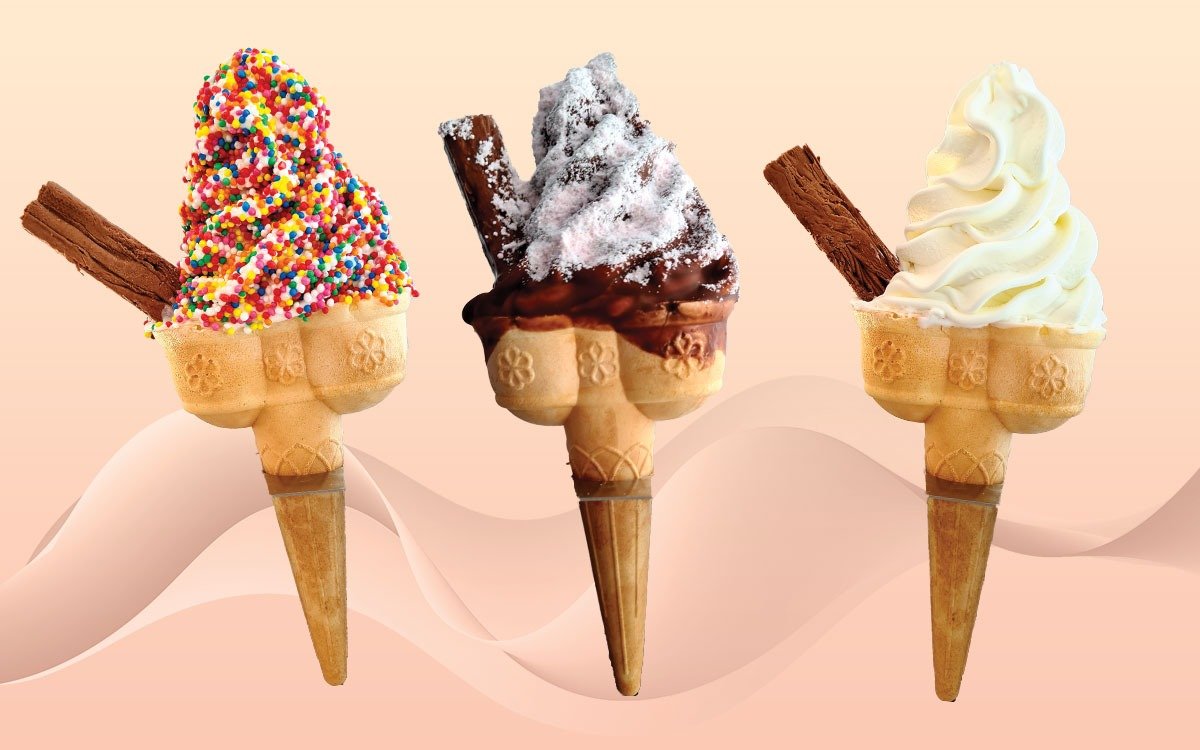 We Have Arrived
and we give you all the excuses to celebrate life.
Ice Cream Van Hire in perth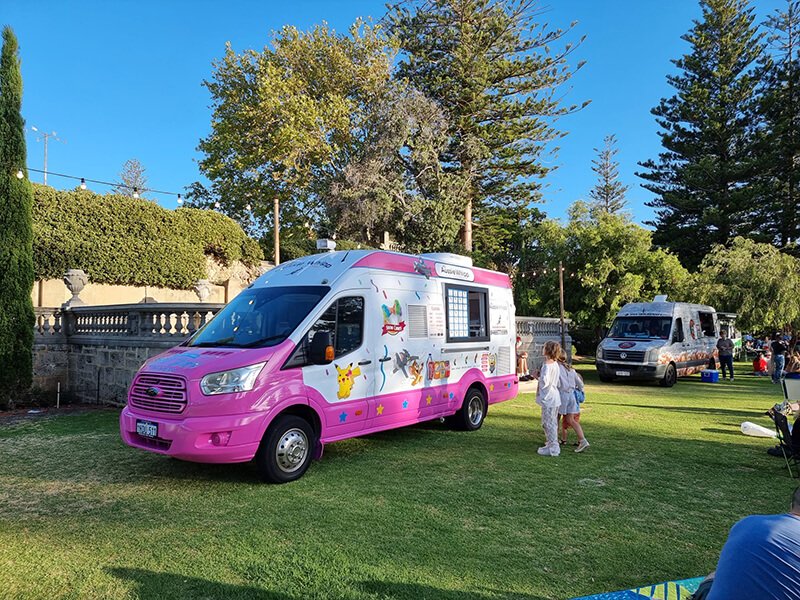 Welcome to Perth's Favourite Ice Cream Van.
Mr. Aussie Whipp soft serve ice cream van in Perth is known for giving the most delicious ice creams right at customers place, be it at Home or at Office or a Corporate Event and of course Birthday events too.
Mr. Aussie Whipp ice creams are a craze for our customers and we know how to bring you all the amazing ice creams in awesome flavors. Our ice creams are bound to get you to the dream land and help you make beautiful memories every time you cherish one of our "Made from Scratch'' ice cream.
Get the most creamy, delicious ice cream in an edible cone! The classic treat is sure to please anyone with a sweet tooth. The ice cream van is a favorite of children and adults alike. The vanilla and chocolate flavors are sure to be a hit, but the variety of other flavors will please anyone's taste buds. Pick up some delicious, hire ice cream van today!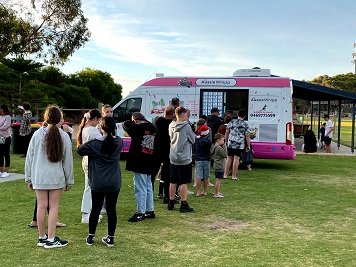 Why Choose us?
Mr Aussie Whipp have the most attractive vans that are running all-over Perth with our fresh creamy soft serve vanilla ice cream made using Brownes pure milk product (no powder mix), Nestle chocolate (choc dip), Cadbury Flakes, 100's & 1000's, Nuts, Sherbert, Snow Cone and Sundaes with different flavored toppings.
We maintain a $20M public liability insurance and hold all required permits and licenses which makes us a trusted business and eligible to sell ice creams in Perth. All these accreditations assure that you are buying quality products whenever you buy from Mr Aussie Whipp.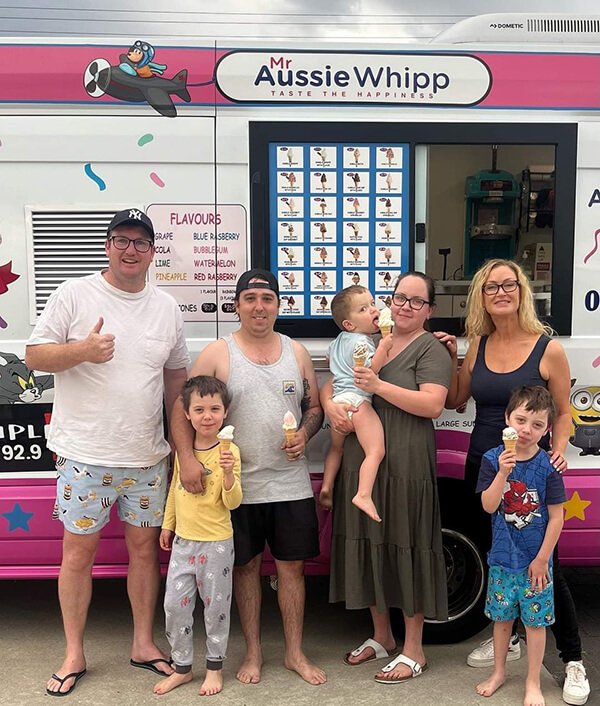 Our Philosophy
Our philosophy is to make our customers happy in everything we do, whether it is giving them the best products or ensuring that we meet the highest possible safety protocols and health protocols for the health of our customers, Mr Aussie Whipp has customer satisfaction and happiness in mind all throughout all of our operations
Quality Ingredients
If you're looking for a magnificent and hygienic Ice Cream Van Hire for your next corporate or social event, Aussie Whipp Vans is the company to call. We always arrive on time, and our highly trained employees deliver the best ice cream in Perth, Australia.
For anyone looking for a soft serve ice cream van in Perth for their next event, Aussie Whipp Vans is a safe and dependable option. In Perth, Australia, we organize ice cream vans that travel as far as possible beyond suburbia to deliver our delectable treats.
Please contact us via our contact page if you are interested in hiring an ice cream truck in Perth. Soft serve ice cream, sundaes, products that we can prepare on a regular basis. Our ice cream vans for hire can attend all events that fall under the categories of corporate, community, sporting, private, schools and festivals.
Custom Orders
We are just a Call away, contact us right now to book us for a party.
We will make sure to give your guest a gala time and give you the best memories.
Contact us